We are now in the new year and some companies will go back to doing random sales or deals. With less than two days left to Valentine's Day, some companies are doing deals for this event. President sales are also going on with some great deals.
Disclaimer: All prices or sale deals are good at the time of posting. Subject to change at any time.
Valentine's Day Sale - 20% off Most Beauty Items + Free Gift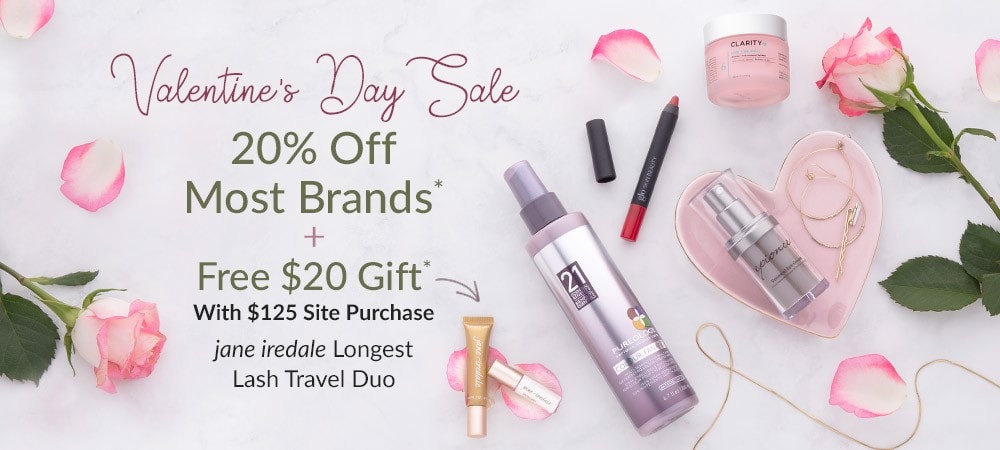 The only thing is companies can end the deal(s) at any time.
Surface Awaken Thickening Spray
DERMAFLASH DERMAPORE Ultrasonic Pore Extractor & Serum Infuser - Charcoal
bareMinerals Pureness Gel Cleanser
GLAMGLOW Supermattify Clarifying Face Primer
Sunday Riley Good Genes All-In-One Lactic Acid Treatment - 1.7 oz (Collector's Edition)
HydroPeptide Firma-Bright 20% Vitamin C Booster
#newyear #newdecade #newdecadedeals #newdecadesales #specials #newperson #newyou #giveawaycomingsoon #lovelyskin #skincare #healthyskin
(Earn 1% additional cashback)
Disclaimer: Currently I don't take a commission from websites. This will be changing soon. When this does for both Ashley and Diana we will note it.
Disclaimer: Pictures LovelySkin Cosmetics Website's - Edited by Coloure My Obsessions
Words for descriptions from Cosmetics Website borrowed for Coloure My Obsessions.
Disclaimer: I do make a small one time only commission if you sign up using my referral link for Ebates/Rakuten. I do have more in-depth details on how to earn the most money and how to benefit from using it.
#obsessionistas #colouremyobsessions #beautyblogger #beautyblog #coloure #color #cosmetics #sephora #jcpenny #sephorainjcpenny #sephorainsidejcpenny
#minimakeover #haircare
#SephoraCollection
#shampoo
#deals #sales #worthit
#makeupjunkie #makeuprookie #makeuplover #sigmabrushes #sigmaeyebrushes #sigmaweeklydeals
#makeupenthusiastic

#bogo #deals #sales #worthit #makeupjunkie #makeuprookie #makeuplover

#minimakeover

#sales #makeupschoolshopping #shopping #mens #womens #specials #juniorsmakeup