Today is deals and sales from different companies that are currently having sales.
The only thing is companies can end the deal(s) at any time.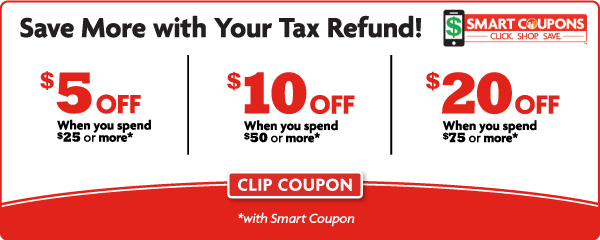 Give Your Home a Refresh… for Less!
Now's the time for those long overdue home upgrades! Stretch your tax refund by saving up to $20 on all of the things you need for every room in the house.









Prices Good Sunday, February 23 – Saturday, February 29, 2020

While Quantities Last. Some Items Not Available At All Stores.
#newyear #newdecade #newdecadedeals #newdecadesales #specials #newperson #newyou #giveawaycomingsoon #leapyear #leapyear2020 #familydollar #3daysale
(Earn 1% additional cashback)
Disclaimer: Currently I don't take a commission from websites. This will be changing soon. When this does for both Ashley and Diana we will note it.
Disclaimer: Pictures Family Dollar Website's - Edited by Coloure My Obsessions
Words for descriptions from Cosmetics Website borrowed for Coloure My Obsessions.
Disclaimer: I do make a small one time only commission if you sign up using my referral link for Ebates/Rakuten. I do have more in-depth details on how to earn the most money and how to benefit from using it.
#obsessionistas #colouremyobsessions #beautyblogger #beautyblog #coloure #color #cosmetics #sephora #jcpenny #sephorainjcpenny #sephorainsidejcpenny
#minimakeover #haircare
#SephoraCollection
#shampoo
#deals #sales #worthit
#makeupjunkie #makeuprookie #makeuplover #sigmabrushes #sigmaeyebrushes #sigmaweeklydeals
#makeupenthusiastic

#bogo #deals #sales #worthit #makeupjunkie #makeuprookie #makeuplover

#minimakeover

#sales #makeupschoolshopping #shopping #mens #womens #specials #juniorsmakeup